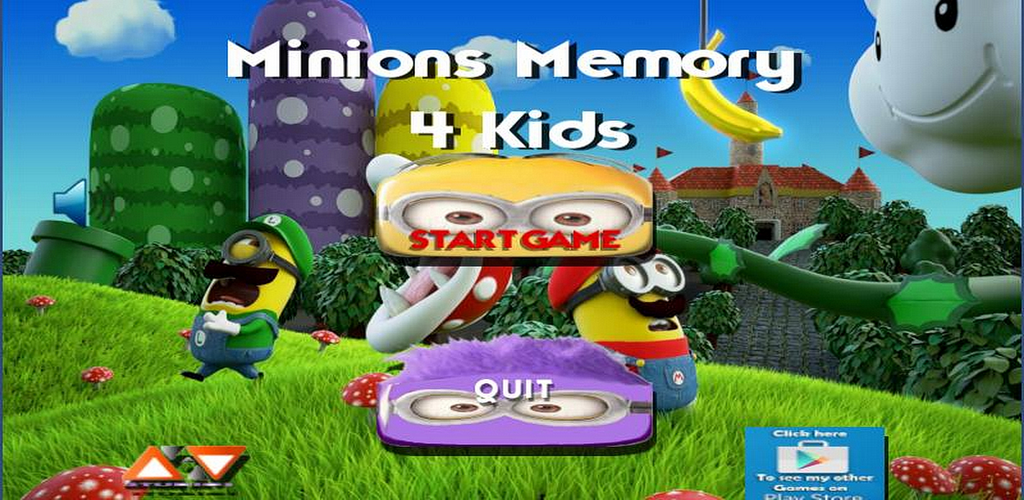 Minions Memory 4 Kids
A downloadable game for Android
Play the memory 2 cards matching game that will make you feel good with Happy minions faces and hearing their voices ,when trying to guess were to find two pics that are the same..!
MINIONS MEMORY FOR KIDS FEATURES:
¦ The game is suitable for all ages and especially for kids to help them strength their abilities to remember and memorizes objects.
¦ It's Old school card game that take on new life in Immersive Mode and with new 3D look of today.
¦ Classic Game you can play in Big Landscape view mode.
¦ No WiFi required to play. You can Play anywhere!
¦ It's Mind Training game and the original Logic puzzle. Stay mentally Fit with this fun card Memory game!
¦ Test your self remembrance!
¦ The best fun free games for kids and adults alike!
If you've ever played Memory card games, and enjoyed, or any variants of other card games (Solitaire,Pairs,Match, Pelmanism, Shinkei-suijaku, Pexesomatch) you'll feel right at home in this authentic, matching cards memory game!
¦ Play 20 Free Levels available to play & every level has many different card faces
with approximately 100 happy Minion characters & faces!
Download Minions Memory 4 Kids and Play the game for FREE !